Scar Plan + 2 Months of Consulting (Q&A)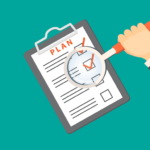 > Includes 1 FREE Scar Plan (Evaluation)!!!!
> 2 Months of Service to: Consult, Educate, Answer your Q&A (Once a Week)
We have helped 100's-of-thousands with acne scar plans. My Acne Scars is endorsed by Dr Lim, Dr Weiner, and Dr Emil as being an expert source in this field.  Our advice is just like paying for a consult to see a expert without the hassle. Helping those with scars with a plan is incredibly empowering and coaching them to get results.
We can tweaks plans for all budgets, skin types, conditions, and acne scar types.
Plans include a full evaluation of your acne scars (you send and attach photos of your scars, … having them make shadows with a flashlight or directional light).
All advice is customized to the individual scar case, specific history and other factors. No single patient is the same, scar work must be customized to meet the needs of the client.
The scar evaluation Includes a "few" Questions w/ Answer follow-up.
Many of our patients want a second opinion and sign-up for an updated scar plan a few times a year so we can customize a plan to meet their goals. Dr's often give confusing and different advice they try to "sell" the patient.
Clarity of what to do next and many feel confident of how to treat their scars.
Jump start all of the bad information out there (focus). Many free sources have terrible info which is not worth reading and not applicable to your "individual" situation.
We can help you find a "good" acne scar provider who specializes in your needs. You don't want just anyone doing this work.
2 Months of Educating, Consulting, and Answering Your Questions:
Please note: You get 1 email a week (you don't have to email weekly)

If you need more help than once a week you can purchase additional multi-question products or scar updates. Contact us and we can quote a option if you need more support or if you have multiple pages of a complex case.
The emails include a few of your questions.
The start of the plan begins the moment you donate as we use this as a date to "start" (Invoice Email) to avoid confusion.
If you have a tight budget you can always try the $35 scar plan / ask multiple questions and purchase this option as you see the value & comfort of our support.
This does not include:
Negotiating or talking to your Doctor they simply won't listen but we can help you find the best person for your treatment.
"Multiple" emails for the week
Consulting for multiple people for the price of one
Expedited or Instantaneous Attention – See The Expedited Service Option
Excessive documentation and analysis:  notification will be given of the time to complete the evaluation. You will be kindly asked to make a additional donation. Some cases can take hour(s) of our time. Some patients have seen multiple providers and done "many" treatments.
Note:
** Please email us your invoice after your donation (sent to your email) or a copy of the approved transaction: photos of your scars, what you would like fixed, any past treatments, or medical history. Allow 7-14 days to respond depending on our workload. The Phone-Video Expedited Product is given priority service. Check your email's junk/spam folder 😉 hi@myacnescars.com