Video / Phone Consult / Expedited Service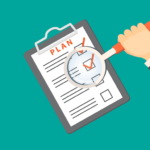 Note: Video Consults / Phone Consults / Edited Service take more time to set up and complete. As such, this is a premium concierge consulting service (if you are trying to save some money select another cheaper options in the store). 

Video Evaluation / Phone Consults / Digital Expedited Service includes 40 mins consulting, analyzing, and answering questions. We will review preparatory or intro emails outside of that time to be prepared.

This is expedited service taking priority, normal replies can take up to 7+ days to answer, with this option you skip the line.

One of these is worth many emails back and forth as you can ask "anything," … your list of questions and concerns. It makes sense for those who have a bunch of questions or just want the focus on their concerns w/ real time feedback.

No "Specialist Dr" will give you 40 mins of his time (+ prep time) to ask any question(s) and get a scar plan. The average scar patient spends $12-30K++, this saves you time and money to make costly mistakes and understand what your doing fully through the scar treatment process.
On average Top Specialist Dr's charge, $220 for 15 mins of time, … often a sales pitch or a device or treatment. Of course, there are cheaper options for virtual consults including assistants, sales staff, office managers, and beauty gurus and estheticians and skin "specialists" (whatever that means) and the public forum clueless who are not customized to "your individual needs". They are there to "sell" to you.

We are independent of deceptive marketing and open to give you all options for your scars and individual needs, you pick the Dr you like best and decide what is best being fully informed and educated.
Often Dr's don't have time for aftercare, education, and support.
We have patients who contact me because they cannot contact their Dr post medical tourism and need help or have emergencies.

Platforms We Use Include: Written In-Depth Client Report via "Digital" correspondence, Voice or Video Chat. Zoom, Skype,

and Telephone, or let me know if you have another option in mind.

Please Choose when you respond to your emailed invoice.

I have helped 100's-of-thousands with acne scar plans. We are endorsed for our acne scar work by Dr Lim and Dr Weiner as being an expert in this field.  Our advice is just like paying for a consult to see them. Helping those with scars with a plan is incredibly empowering and coaching them to get results.

We can tweaks plans for all budgets, skin types, conditions, and acne scar types.

All advice is customized to the individual scar case and their specific history and other factors. No single patient is the same, scar work must be tweaked to meet the needs of the client.
Clarity of what to do next and many feel confident of how to treat their scars.
Jump start all of the bad information out there (focus). Many free sources have terrible info which is not worth reading and not applicable to your situation.
This does not include:
Negotiating or talking to your Doctor they simply won't listen but I can help you find the best person for your treatment.
Multiple ongoing emails with additional questions: (please use the multi-question or scar update options – We get emails with several questions and it takes lots of time to answer)
Consulting for multiple people for the price of one
Those with excessive documentation and analysis there will be an additional donation asked as this takes hours of my time, some of you have seen multiple providers and done "many…" treatments
** NOTE: Please email me after your donation (reply to your invoice email or send a copy of the approved transaction) hi@myacnescars.com 
Let me know a range (Ie. M/W/Fri ____ 3am to 9am, Sat/Sun 6pm to 12am) of available times and dates in your time zone. We will confirm our appointment.

This service receives priority, customized consulting, and broader care over our cost friendly 14 day wait option with less benefit to our clients needs.