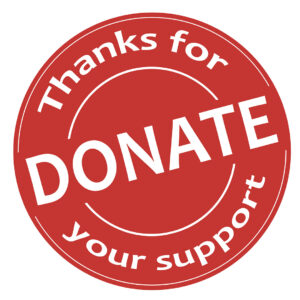 Please Donate
Unlike a Dr we are not paid for the invaluable work we do to help acne scar suffers. As you might imagine there are many people in the world and they all need help. Several cannot afford to pay for our time. We have helped 100s-of-thousands of acne scar suffers for free (students, those from poor countries and the needy). It takes a huge investment of my time and skill to help everyone individually. My Acne Scars is an essential resource for understanding and improving the world of acne scars.
Through the generosity of people like you, acne scar suffers have benefited.
One client was on the verge of suicide – and directly praised My Acne Scars for "giving him hope!"

Another wrote to me: "Your work has tremendous value to people in their personal lives. I for one might have died before I ever truly lived if not for your work. You have my gratitude."

Hundreds of thousands of people have stopped doing unnecessary acne scar procedures like micro-dermabrsion after learning the things that really work on their scars.

A client wrote: "I just registered as a subscriber. I would not have been able to get this scar treatment without you. Dr's often don't support patients and leave them to "figure it out."

A fan wrote: "My Acne Scars, as a mental-health counselor, I have had several clients tell me that you are the 'advocate' they never had. Your work affects people deeply."
What are some ways you can help us:
Donate and Buy our products in the store

Tell all your friends about our services

Add Us on Instagram & Like Our Posts:

@my.acnescars

Add Us on Youtube & Like Our Videos:

myacnescars

Add Us on Facebook and Like Our Posts

myacnescars

Post our blog posts and link back to get website traffic. Post on any beauty blog or discussion on acne scars (you must give attribution to the original link and content)

Contact Us for Sponsorship

Opportunities

: Business,

Affiliate

Opportunities, Medical Device, and

Pharmaceutical

Companies. We have ad space, direct messaging to our target audience, and paid

referrals

for Drs.
Please become a partner in helping me continue doing great work in the world!
You may use it to donate or you may add it in addition to other purchase(s).
Email me after your confirmation email and tell me your needs that I can help with.
Thank you so much for supporting My Acne Scars!
Payment options are secure and through the stores checkout system. These include: Paypal, Amazon, Apple Pay (if you have it set up on your phone), Google Pay (If you have it set up on your phone), Venmo, Stripe Credit Card Processor, Bitcoin, Alipay.
Other Options
Quick Paypal Donation: 
Paypal
Amazon Thank You e-Gift Card
(select 'share via messaging,' & paste gift card in our email): Amazon
Amazon Shopping Links (NO COST TO YOU)
Have some shopping to do? Support us, it's easy, you click the link and buy the things you normally would and we get a small credit when you checkout at not cost to you. Your already going to buy it 😉
(Under Construction) US – Canada – UK