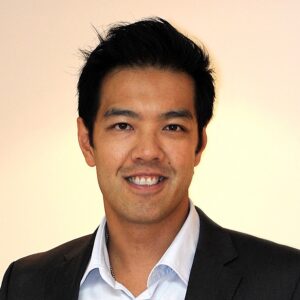 Dr Davin Lim – Board Member, Contributor, & Adviser
DERMATOLOGIST
Dr. Davin Lim is an Australian board certified laser, procedural and aesthetic dermatologist and member of the American Academy of Aesthetic Medicine.
Dr. Lim's training and work have taken him all over the globe. In 2001, he was the first Australian to be trained under the Irish Association of Dermatologists where his residency in Dublin and Drogheda taught both UK and US dermatology syllabuses.
In 2003, he undertook further British Association of Dermatologists training in the United Kingdom, where his success led to the award of a Royal Society of Medicine Registrar's Prize. Dr. Lim completed his training locally at the Royal Brisbane and Princess Alexandra Hospitals, focusing on cosmetic and laser dermatology. Upon completing his board exams, he travelled throughout Asia and the US to expand his knowledge in the field of laser and aesthetic procedures, which he has now brought back to Australia.
Considered one of the world's leading experts for laser-treated skin disorders and rejuvenation therapies that include tattoo removal, acne scar revision and laser resurfacing, Dr. Lim has developed several new cosmetic procedures. These include fresh delivery protocols for TCA CROSS and hybrid laser resurfacing; his techniques have changed the face of current aesthetic dermatology.
Dr. Davin Lim has a seat on various advisory boards, including those of Galderma, Fraxel and Syneron Candella. He also plays an important advisory role at La Roche Posay and Allergan.
During the past decade,and with over 20 credits to his name,Dr. Lim has published in international journals and presented at numerous conferences. He oversees the laser and cosmetic division at Cutis Clinic, focusing his expertise on the treatment of acne scarring, hyper pigmentation and vascular conditions with various laser types, chemical peels and cosmetic injections, and keeping Cutis on its toes, ensuring we remain at the top of our class for many years to come